About Ron Bane & Bane's Background
About the Honorable Ronald L. Bane, Jr., PhD.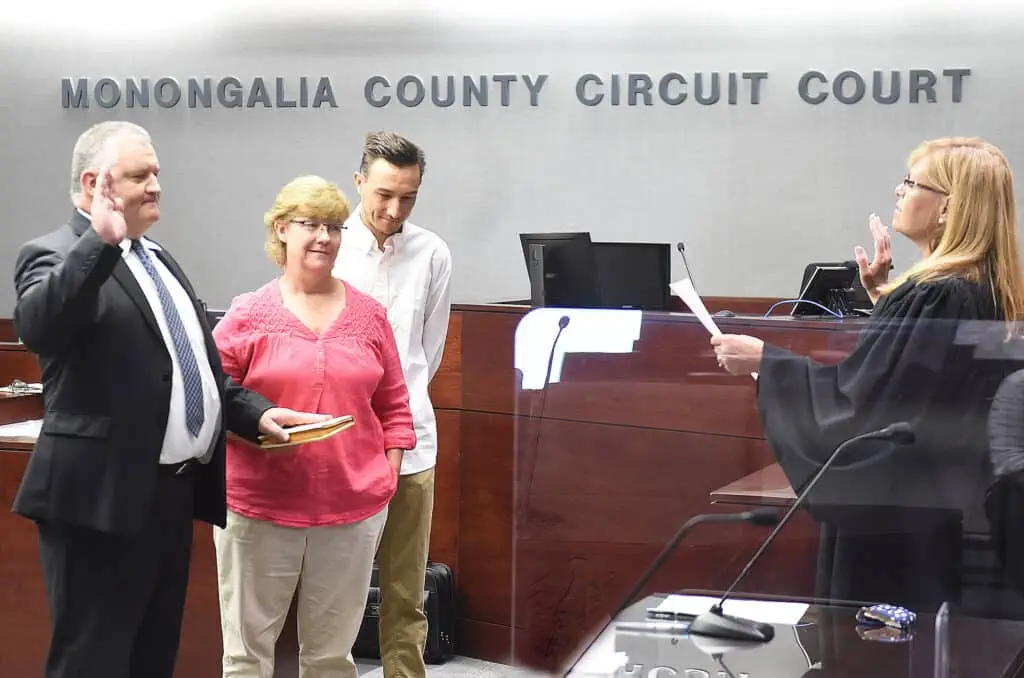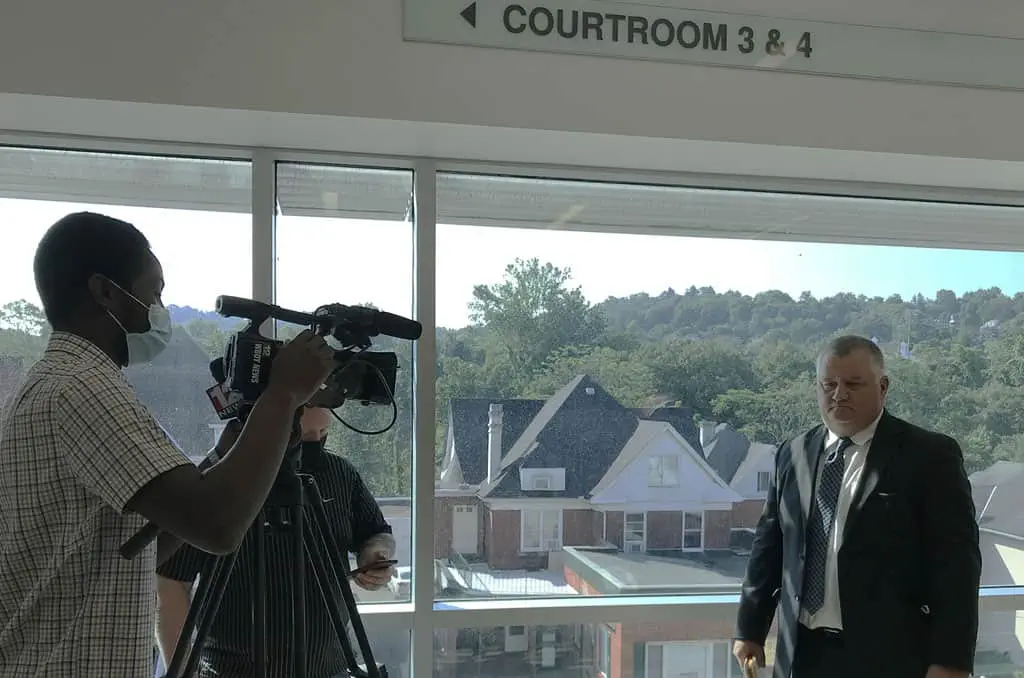 Briefly About Ron Bane
On June 9, 2020, nearly 10,000 Monongalia County voters cast ballots to elect Ron Bane as Division 1 Magistrate. Bane was appointed to complete his predecessor's unexpired term, and sworn into office on July 9. He started adjudicating cases on July 13, 2020.
Learn more about Ron Bane.
Bane's Political Experience
Ron Bane is a registered independent serving as Monongalia Magistrate Court in Division 1. For 16 years, Bane held non-partisan elected office on the Morgantown City Council. During that time, he was actively involved with different aspects of local government and served on various boards and commissions, including 14 years of service to the Morgantown Utility Board. He continues 20 years of service to our community as a Monongalia County representative on the Mountain Line Transit Authority board of directors.
Ron's Professional Background
Bane previously served as Night Operations Manager at the Mountainlair Student Union at West Virginia University. He has extensive management experience in nursing, clinical labs, safety and facilities, and industry, with more than 20 years of healthcare management expertise and 7-plus years in materials management. His record shows a proven ability to produce results in a cross-functional team environment and to implement and retain strong supplier relationships.
About Ron, Personally
Ron Bane is a native of Morgantown and a fifth generation West Virginian. He has three adult children: one daughter and two sons. Bane enjoys sports and serves as an umpire/referee for youth lacrosse and soccer. Additionally, Ron enjoys golfing and continues a longstanding tradition among friends to play a top-ranked golf course somewhere on the east coast each year.
Work Experience
Supreme Court of Appeals of West Virginia
Charleston, WV
2 Year, 0 Months
Magistrate, Monongalia County Division 1
July 2020 – Present
West Virginia University
Morgantown, WV
2.5+ years
Night Operations Manager
August 2017 – July 2020
Managed night operations at the Mountainlair Student Union
Supervised 11 student employees
Worked with University Police, Nutrition and Dietetics, Student Services, Student Government, and Facilities Services
West Virginia University Hospitals, Inc.
Morgantown, WV
23+ years
Manager of Materials
January 2008 – January 2017
Ensured compliance with local, state, and federal safety laws and regulations
Maintained an effective hospital-wide system of surveillance to identify materials issues and proper delivery.
Corrected conditions that presented delays to the patients, visitors, and staff
Coordinated regulatory surveys and inspections
Acted as a resource for all departments on materials-related issues
Facilitated general-orientation and coordinate-training for new employees
Manager of Safety
January 1999 – January 2008
Guaranteed, via continuous evaluation, training, and research, federal, state, and organizational conformity with environmental health and safety policies
Developed and monitored hospital-wide programs to evaluate current safety practices, mitigate sub-par occurrences, and track daily systems' deficiencies; Amended any hazardous practices
Coordinated regulatory surveys and inspections
Served as an interdepartmental liaison to ensure policy implementation and congruence
Supervised and coordinated the activities of safety-personnel engaged in preparation of training materials, record-keeping and training of new employees
Manager of Laboratory Outreach Services
January 1997 – January 1999
Developed, organized, and maintained a laboratory-outreach program leading to the receipt of the 1997 WVUH Innovation Award
Handled administrative responsibilities, such as budgeting (personnel/training), quality assurance (licensing/health and safety), and outreach-marketing
Supervised operations and management (courier services, specimen processing, ICD/CPT coding, client billing, supply management, reporting, database,s and support services)
Support Associate Coordinator
January 1995 – January 1997
Identified learning needs of employees and communicated needs to nurse director
Cooperated with the training and development program leaders, as well as the nursing staff, to provide continuous opportunities for employee development
Ensured that mandatory safety in-services and competencies were completed
Developed quality improvement plans with input from nurse director and support associates
Identified departmental and interdepartmental issues interfering with desired patient outcomes leading to receipt of the 1996 WVUH Leadership Award
Housekeeping Services Operations Manager
January 1994 – January 1995
Managed second and third shifts
Provided safety training
Conducted quality assurance audits and training
Supervised efficient and effective preparation of patient and operating rooms
Disciplined employees
Accomplishments & Highlights
Founder
Internal Hazardous Incident Response Team
Morgantown, WV
January 2004 – January 2008
4+ years
Created this group through grant-funding and through matching from WVUH
Responded to chemical and biological assaults
Conducted disaster and triage planning and preparedness research particularly concerning the bioterrorism threats of weaponized Bacillus anthracis (anthrax), Yersinia pestis (black plague), Ricinus communis (ricin), Variola major (smallpox), and RS-Propan-2-yl-methylphosphonofluoridate (sarin)
Created and implemented of mock-disaster scenarios
Established victim triage and decontamination services in disaster-relief settings
Carolina Food Processors, Inc
Tar Heel, NC
1+ year
Director of Safety and Environmental Health
January 1993 – January 1994
Directed all safety programs to ensure compliance with USDA and EPA
Oversaw light-duty placement
Served in an advisory role for Workers' Compensation claims
Designed equipment and safety-training programs
Managed the facility medical clinic, supervising the staff doctors and nurses
Sterling Faucet Plumbing Group
Morgantown, WV
1+ year
Assistant to Safety Manager
January 1992 – January 1993
Updated MSDS catalog and provided employee safety-training
Performed inspections and created fire and disaster plans
Conducted lead and noise-level surveys
West Virginia University Hospitals, Inc.
Morgantown, WV
1+ year
Relief Supervisor/Nutrition Care Assistant
January 1991 – January 1992
Ensured security and environmental safety controls were met
Supervised tray-line and patient services
Ensured prescribed diets were correctly prepared and delivered to patients
Assisted dietitians with patient requests
Education
Kennedy Western University
Doctor of Philosophy (PhD)
Safety Engineering
2000 – 2003
Dissertation: "Anthrax Preparedness for Hospitals"
West Virginia University
Master of Business Administration (MBA)
Health/Health Care Administration/Management
1997 – 1999
West Virginia University
Master of Science (MS)
Safety Engineering
1991 – 1993
West Virginia University
Bachelor of Arts (BA)
Political Science
1984 – 1989
Licenses & Certifications
Certified Healthcare Safety Professional
Board of Certified Healthcare Safety Management
January 1999 – 2009
Knowledge, Skills & Abilities
Community Outreach
Cross-functional Team Leadership
Government Affairs
Leadership
Parliamentary Procedure
Product Coordination
Project Management
Public Speaking
Sales Management
Organizations & Affiliations
Leadership West Virginia

Mountain Line Transit Authority
Mountaineer Lacrosse Officials Association
Morgantown Utility Board
Morgantown City Council
Morgantown Parking Authority
Morgantown Traffic Commission
Monongalia County Day Report Center Community Criminal Justice Board
Monongalia County Teen Court Board of Directors
West Virginia Secondary Schools Activities Commission
WVUH United Way
Awards & Recognition
President, Mountaineer Lacrosse Officials Association
Vice President, Mountain Line Transit Authority
Community Service Award, WVU Hospitals
Innovation Award, WVU Hospitals
Past Deputy Mayor, City of Morgantown
Past Treasurer, Mountain Line Transit Authority
Past Secretary, Mountain Line Transit Authority
Past Treasurer, Morgantown Utility Board
Past Vice Chair, Morgantown Utility Board