FOR IMMEDIATE RELEASE
PRESS@RONBANE.COM
304-376-5518
WRITTEN BY WES NUGENT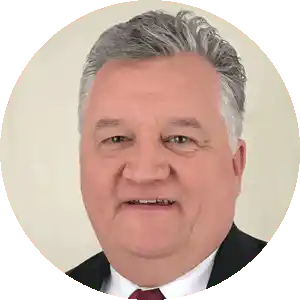 (Morgantown, W.Va.) Recently-elected Division 1 Magistrate (Monongalia County) Judge Ronald L. Bane, Jr., will be sworn into office at 9 a.m., Thursday, July 9, in Courtroom Number Three, Third Floor, in the Monongalia County Justice Center in Morgantown. The Honorable Cindy Scott, newly-named Monongalia County Circuit Court Chief Judge, will administer the oath of office.
After winning election on June 9, Magistrate-elect Bane will take office nearly six months earlier than normal. On June 18, Bane was named to fill the unexpired term of the Honorable Magistrate Hershel Mullins, who passed away June 13. Bane's regular term ends December 31, 2024.
Bane, 54, is a native of Morgantown. He graduated from Morgantown High School, and holds multiple degrees from West Virginia University, including a bachelor's in Political Science, a master's in Safety Engineering, and a master's of business administration in Health/Healthcare Management/Administration. Bane holds a doctorate in philosophy in Safety Engineering from Western Kennedy University.  He has two decades of prior public service, notably nearly 16-years service with the Morgantown City Council, as well as service with other public entities, including the Morgantown Utility Board and Mountain Line Transit Authority.
Bane leaves his employment with West Virginia University, where he has worked as a Night Operations Manager at the WVU Mountainlair since August 2017. Previously, Bane worked at West Virginia University Hospitals for 23-years, where he was employed in materials management and safety operations. In 2004, Bane founded the Internal Hazardous Incident Response Team while at WVU Hospitals. During his tenure at the hospital, Bane was honored to receive awards including the WVUH Community Service Award, and the WVUH Innovation Award.
Before his investiture of office later this week, Bane is attending training on July 7-8, in Charleston, hosted by the Supreme Court of Appeals to learn and discuss a range of topics related to new magistrates.
Bane is excited to start this new chapter, saying, "It's the honor of my career to serve as magistrate. I'm thankful to the people of Monongalia County for the trust they have placed in me, and I appreciate the hospitality of our court officials who have welcomed me with a collegial spirit."
Bane lives in Morgantown, and currently serves as president for the Mountaineer Lacrosse Officials Association. He and his partner, Suzanne Haines Bane, have three adult children, Logan, Loren and Lucas.
###