FOR IMMEDIATE RELEASE
PRESS@RONBANE.COM
304-290-4601
WRITTEN BY WES NUGENT
(Morgantown, W.Va.) The Honorable Cindy Scott, Chief Judge of West Virginia's Seventeenth Judicial Circuit, will preside over the investiture ceremony of the Honorable Ron Bane, Monongalia County Magistrate, Division 1, and Amy White, Magistrate Assistant, on Tuesday, December 29.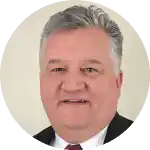 WHAT: Monongalia County Division 1 Magistrate Investiture of Office Ceremony
WHEN: Tuesday, December 29 at 2 p.m.
WHERE: 3rd Floor, Courtroom 3, Monongalia County Justice Center, Morgantown, W.Va.
WHO: Honorable Ronald L. Bane, Jr., Magistrate; and, Amy White, Magistrate Assistant
WHY: Both Bane and White were sworn in on July 9, 2020, after Bane's appointment following the passing in June 2020 of the Honorable Hershel Mullins, Division 1, Magistrate.
Media and the public are welcome to attend. The brief ceremony should last 10-15 minutes. Afterward, Magistrate Bane will be available to comment about his time on the job with the court since July 2020.
Due to COVID-19, please follow social distancing guidelines. Note: masks and temperature checks are required to enter the facility. Metered parking is available on-street and nearby the building.
To get to the Courtroom Three on the Third Floor after entering the building, please pass through the security checkpoint, proceed to the left to find the elevators, which are located on the left. After using the elevators and exiting on the Third Floor, Courtroom Three is located to the right, as indicated by signs.
For information about the Bane for Magistrate campaign visit https://ronbane.com/.